Steven O'Brien
Royalty-Free Music Collection
---
---
You've found the website of Steven O'Brien. All music on this page was composed by me, and is available to use for free with credit under the terms of my Music License Agreement, and the Creative Commons Attribution license.
While my music will always remain free, you might consider purchasing a license for a track, or donating if you find this site useful. The support is always appreciated!
Content ID Safe
I do not register any of my music with YouTube's Content ID (also applies to Twitch, Facebook, etc).
Therefore, monetization on your content will not be affected if you use my music, and provided you follow the instructions listed below, you will never receive any copyright strikes or DMCA takedown notices.
Can I use this music for free?
Yes! In return, all you need to do is credit me:

Music by https://www.steven-obrien.net/
<track name> - Steven O'Brien

Read Proper Crediting and Disallowed Uses for more information.
Note (13-Nov-2023): Due to a dispute, I no longer work with filmmusic.io. Previous links to my music on filmmusic.io were broken by the site's operator without my consent, and are no longer valid. Please link directly to https://www.steven-obrien.net/ going forward. Thank you!
Then why purchase a license?
A license costs just $30 per track.
Sometimes, giving appropriate credit may be inconvenient, or simply impossible (for example, when a track used in a video ad). For these use cases, a premium license can be purchased.
Additionally, when you purchase a license, you will receive lossless .wav files (44.1KHz/16-bit), and can request stems/alternate cuts of the track if they are available.
Purchasing a license is also a tremendous show of support, and ensures that I can continue offering most of my music for free.
You can click the button beside a track to add it to your cart.
Read the full license text here for more information.
Proper crediting
By accessing this website and using any associated services, you are agreeing to abide by the terms of the Music License Agrement and Terms of Service.
If you haven't purchased a paid license, you can use any of the music on this site for free, as long as you put the following credit in the content itself or in an accompanying description:
Music by https://www.steven-obrien.net/
<track name> - Steven O'Brien

For online media, such as YouTube videos or podcasts, you can put this credit in the accompanying description.
If the content is primarily going to be viewed through an embed (where the accompanying description is not visible), or if the content is standalone (like a film, a television show, etc.) credit should be given in the content itself (i.e. end credits, or a subtitle), or alongside the embed where it can easily be found by the viewer.
Don't hide the attribution away in some random page or file where nobody will ever find it.
The most important thing is to ensure that people who want to find more information about the music can easily find: What music was used, who created it, and at what link they can find it.
If you want to use my music, and you can't give proper credit as outlined above, you may want to consider purchasing a license, which will free you of this obligation.
If you have any questions or concerns, please feel free to reach out at [email protected].
Disallowed uses
⚠️ You must either give proper credit, or purchase a license to use the track without giving credit. See above.
❌ The music must be used in a transformative way. You cannot simply re-upload the music on its own, it needs to be used as part of your own original content. (i.e. using it as background music for a video, or redistributing the music files as part of a game, is fine)
❌ You absolutely, cannot, under any circumstances, upload any part of my music to distribution services such as Spotify, iTunes, Apple Music, etc. If you want to release a compilation soundtrack with my music, or if you want to use my music as part of your own original song, contact me for permission.

You will receive a DMCA takedown notice if you do this without permission, as I cannot risk having people be affected by spurious content ID claims.

❌ You cannot use my likeness, or claim that I endorse your content without explicit written permission.
Example uses
✔️ Using the music in commercial content that you are making money off of is fine.
✔️ Using the music in the background of a YouTube video/Twitch stream/podcast, with proper credit on-screen, or in the description, or with a paid license.
✔️ Using the music in a film/television show/video game/on-demand content, with credit given in the end credits, or with a subtitle, or a paid license. (A cue sheet should be filed for television broadcasts)
✔️ Let's Play videos of your game do not have to provide credit separately. The music being properly credited in the game itself is sufficient.
✔️ Using the music as background music in a store or other commercial location, with clearly posted credit in the store, or a paid license.
✔️ Using the music in a television commercial, or corporate presentation, with a paid license (if credit can't be given), and following the instructions in Brodcast Usage.
Broadcast usage
Note: This is not relevant for YouTubers, Twitch streamers, game developers, etc.
I am a member of the performing rights organization IMRO. Regardless of whether or not you are using a paid license, if my music is used for broadcast (on television, radio), you are expected to file a cue sheet with your local PRO (ASCAP, BMI, PRS, SACEM, GEMA, etc.), providing the following info:
Titles of the tracks used
Composer: Steven Edward Lawrence O'Brien
Publisher: Steven Edward Lawrence O'Brien
PRO/Society Affiliation: IMRO
CAE/IPI: 843124557
If you don't understand what any of the above means, it probably doesn't apply to you. This does not apply to usage on YouTube, Twitch, in video games, etc.
What if I didn't follow the license terms?
Honest mistakes are fine. Just be sure to add the credit as laid out above (or, if that's not possible, purchase licenses for the offending tracks) and don't repeat the mistake. If you have concerns or questions, feel free to reach out: [email protected]
Offenders may be liable to DMCA takedown notices, though I generally only do this as a last resort, or in egregious cases of abuse.
Please be aware that much of my music is registered with services such as Shazam and Tunesat. Viewers will notice if you've used music without properly crediting, and they will tell me.
Who are you?
You can visit my personal site here if you want: https://www.steven-obrien.net/personal/
Did you compose the music on this site?
Yes, I composed and produced all of the music on this site. I do not use samples from, or make covers of, music written by other people.
How can I trust that you won't copyright strike my channel?
I have been offering Creative Commons music for well over a decade and have a long-established reputation. Here are a few examples of videos that have view-counts in the millions, and have been up for many years without any issue: https://www.youtube.com/watch?v=AdYaTa_lOf4&list=PLuE4eBjFRo13ccRy66fMG2PnFw1mbQN6v.
I received a Content ID claim/Copyright Strike!
This is likely a fraudulent claim made by a third-party. This rarely happens, and I have safeguards in place to ensure that it stays that way. Email me, and I will ensure that it gets resolved.
Donations
First of all, thank you! You can donate via PayPal, via Bitcoin (BTC), or via Monero (XMR).


Donate via PayPal.

Bitcoin address:
bc1qt4xetz67jzt8vkt6c2mpr62zafg58gw72fklz9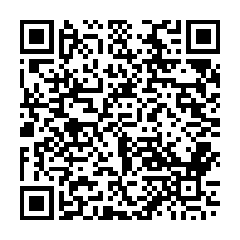 Monero (XMR) address:
874ADpxrwbf1bJUSACTi5oAXApP8k2nVeDVsegHtVC6rLurtxd8SQRWLY61a6LupEE43tCdbBZ3HRamftnXZ3v8YC6Wfk8R
---
Sponsored by
TubeBuddy
We're teaming up with TubeBuddy to give our visitors a 30-Day Free Trial of any TubeBuddy paid plan.
Grow your YouTube channel and improve algorithm performance by availing of TubeBuddy's tailored analysis and recommendations for your content.
It's free! Click here to activate your free trial.
Sponsored by... Viewers Like You!

Sponsored by

NordVPN
Protect your anonymity online, and gain easy access to region-locked content with NordVPN.
Click here to get 3 months free!
Sponsored by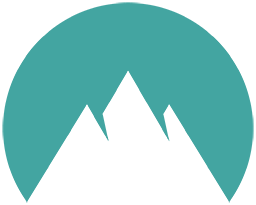 NordPass
Stay safe online! Sync your passwords across multiple devices securely and hassle-free with NordPass.
Sponsored by

Videvo
500,000+ stock footage clips, motion graphics, and templates for your content.
Giant selection of FREE stock video clips.
Great, affordable premium plans starting at just $7.99 / month.